Summit Properties is a nationwide general contracting company offering exceptional construction services across multi-site commercial, hospitality and retail markets. We have been in business for over 25 years and have completed millions of dollars in renovations, remodels, and roll-out programs. We are authorized to permit work as a general contractor in 45 states and with work coordinated through 6 regional offices, we are able to consistently produce every project with the same high-quality service. With design-build capabilities, we can manage all facets of construction from completing as-built drawings to providing closeout documentation.
LOCATIONS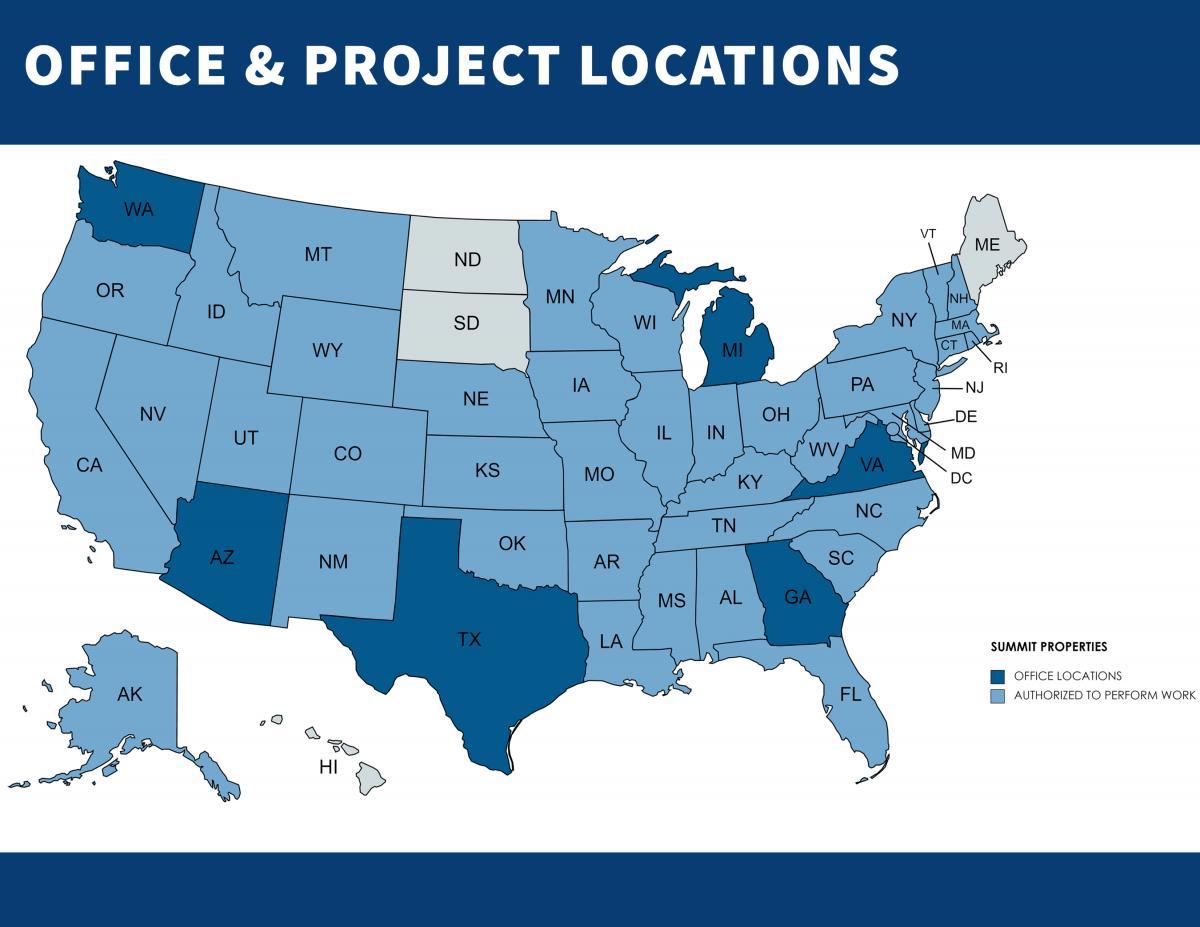 OUR MISSION
Our mission is to be the best service provider for commercial construction, multi-site rollout, and installation services. We live by our Company Values and executing our Key Performance Principles to make our clients, our people, and our partners successful.


OUR TEAM
Our people are our greatest asset. With our team having experience in engineering, construction management, and owner's representation, our team offers unique perspectives that can help manage and complete all facets of the construction process.